About TIMEUK.COM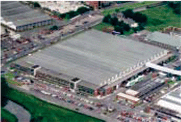 TIMEUK.COM and Time UK Factory are divisions of Digital World Group Ltd. We are based within the main factory offices at Time Technology Park near Burnley in Lancashire. We specialize in providing high specification, good quality products with excellent service and support; and because we are Factory Direct, we can give you more product for the same price!
TIME is one of UK's leading Home computer brands with over 2 million PCs in UK homes and its products have consistently provided the best overall value in terms of specification and price. TIME PCs have been sold for almost 20 years and are part of one of Europe's leading computer brands.
Time UK Factory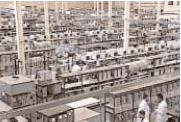 Time UK Factory is physically, the largest factory of its kind in the U.K. with massive production capacity. This same factory facility at Time Technology Park has in the past manufactured and configured computers for many well-known brands such as Colossus, IBM, and Compaq, in addition to Time branded PCs. This facility also produced products for Granville Technology Group Ltd (see below).
The factory uses the latest state of the art production and management processes to ensure the highest levels of quality and just-in-time delivery to its trade customers. For major customers the Factory can produce retailer 'own branded', as well as TIME branded products.
As well as being able to providing local logistics and support to European retailers and resellers, the Factory is helped by EEC duties on Flat Screen LCD & Plasma Televisions, as this allows it to compete very effectively against imports from the major Far Eastern manufacturers.
TIME Products Sold By Granville Technology Group Ltd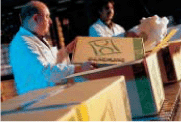 Until July 2005, Granville Technology Group Ltd sold TIME branded products directly to UK consumers via websites, mail-order or trading as The Computer Shop. Granville went into Administration in July 2005. Until then Granville was the leading reseller of TIME branded products in the UK.
Service and Support For Consumer Who Purchased Time Branded Products From Granville Technology Group Ltd
TIME UK have announced that in order to protect the TIME brand, TIMEUK.COM will support all consumer customers who purchased TIME branded products, including the best selling TIME MACHINE systems from Granville with full standard manufacturers warranty for 12 months after the purchase date. If you have a TIME product which is faulty but still within the manufacturers 12 month warranty, please contact 0870 122 4300 to register. This covers all parts, labour and carriage costs. We have also negotiated preferable rates for TIME owners who are outside warranty or require extended warranty support. Please contact Total Care and Support Ltd who are one of the UKs leading service and support providers for IT and Digital products and specialize in supporting PC owners (www.totalcaresupport.com).
TIME MACHINE Backup Software Offer
If you did not purchase the Time Machine Reload/Backup CD software from Granville Technology and now need this to fix your PC system you can purchase this from us at a special price of just £29.99 (RRP £99).